There's not much I can say about myself that I haven't said before. I've edited a lot of wikis, many of them for kids' shows, so naturally I'm glad I took the opportunity to work on a wiki related to some adult TV.
Other TV show Wiki's I've worked on:
Non-TV-related Wiki's I've worked on:
Pages that should exist
[
]
Shelly Donahue

(assuming this is how her name is spelled)

Gia Mantegna
Other stuff
[
]
If it weren't for copyright issues, I'd add this image to the infobox for Toasted: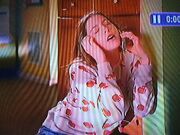 A better background song for the ending of Great Heckspectations would've been "Faster, Pussycat! To the Library!," by Sam Phillips.